Technical Rope Rescue
Powell River's firefighters are trained in Technical Rope Rescue. Whether people have fallen from cliffs, are over a bank, or for whatever reason are positioned on a bridge, tree, building or tower crane and are unable to come down on their own, we are able to carry out the rescue.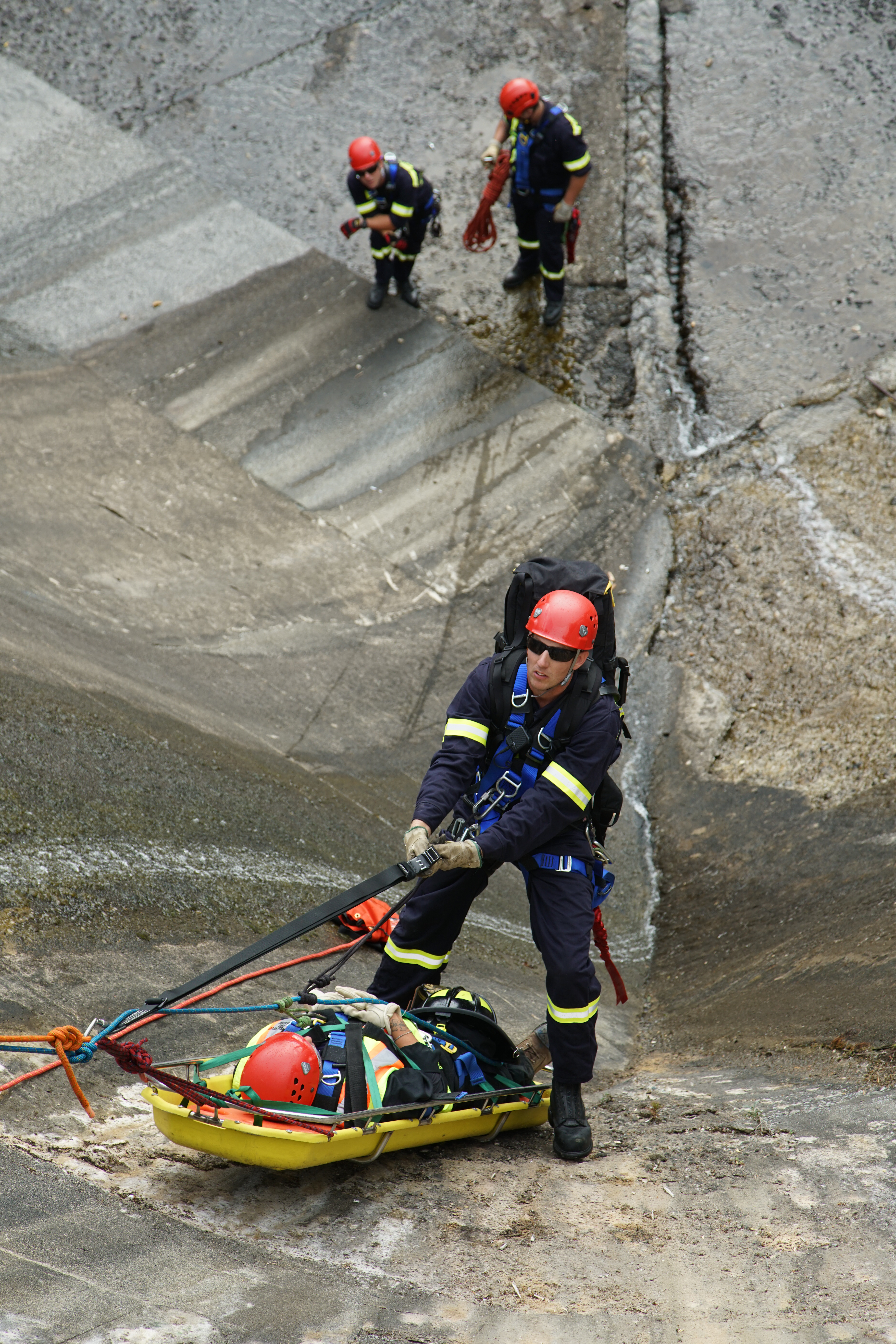 In addition we are also trained to rescue people if they have entered a confined space such as sewers, barges, or excavation sites. Through the use of climbing equipment such as ropes and harnesses, in conjunction with stretchers, pulleys, lowering and lifting systems, we are able to raise or lower the patient safely to the ground.