Remembrance Day 2015

Powell River Youth Ambassador Program
In the past, Powell River's Professional Fire Fighters also frequently sponsored the local Youth Ambassador Program. This valuable program provided an avenue for Powell River's youth to build confidence and personal growth while increasing their community knowledge. Topics in which they take part include: speech training, etiquette, time management, poise, fitness and nutrition.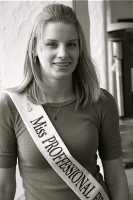 Powell River's Professional Fire Fighters would like to congratulate Heather on winning and becoming Powell River's 2008 Youth Ambassador! Congratulations Heather on a job well done! As that was that last year Youth Ambassador Program ran,  she is still the official Powell River Ambassador – at least in our books. 🙂 Below is her Bio.
Hello! My name is Heather Gamborski. I moved to Powell River in 1998, right before my grade 3 year.  I attended  Grief Point Elementary School until the end of grade 5, then I proceeded to Oceanview School to complete grades 6  through 9.  In September 2005 I started my first day of High School and currently I am enrolled in Grade 12 at Brooks  Secondary. I really enjoy taking my business courses and hope to obtain a Bachelors in Business Administration once I  graduate. I'm also interested in getting a diploma in Kinesiology because of my first aid training and life guarding  courses, I've become more interested in the way the body works. In my spare time, when I can find any, I enjoy  swimming, running, and working out. I have been involved with the swim club since 1999 as a swimmer and recently started coaching in 2007.
I've also been a volunteer coach for Special Olympics Swimming since 2006. I love the water, and I use it as a way to  lower the stress level during busy times, work and school exams. Representing the Powell River Professional Fire Fighters in the youth Ambassador program has been a great experience and I would encourage anyone to participate in this program.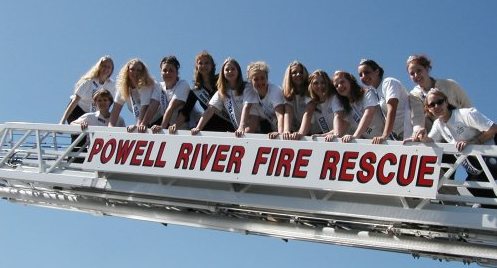 Our past representatives include:
Kathryn Adam (2006)
Rebecca Olson (2004)
Sarah Bartfai (2003)
Jenessa Morgan (2002)
Christina Loxam (2001)
Linda Nelson (1968)
Donna Snow (1967)
Jeanette Kalk (1966)
Sherry Radcliffe (1965)
Anita Hooykaas (1964)
Trisha Marriette (1963)
Dennise Wolford (1962)
Maureen Nassichuck (1961)
Dorothy Embree (1960)
1962 Miss Fire Fighter Dennise Whitson (Wolford) revisiting the Fire Station on her retirement in 2012.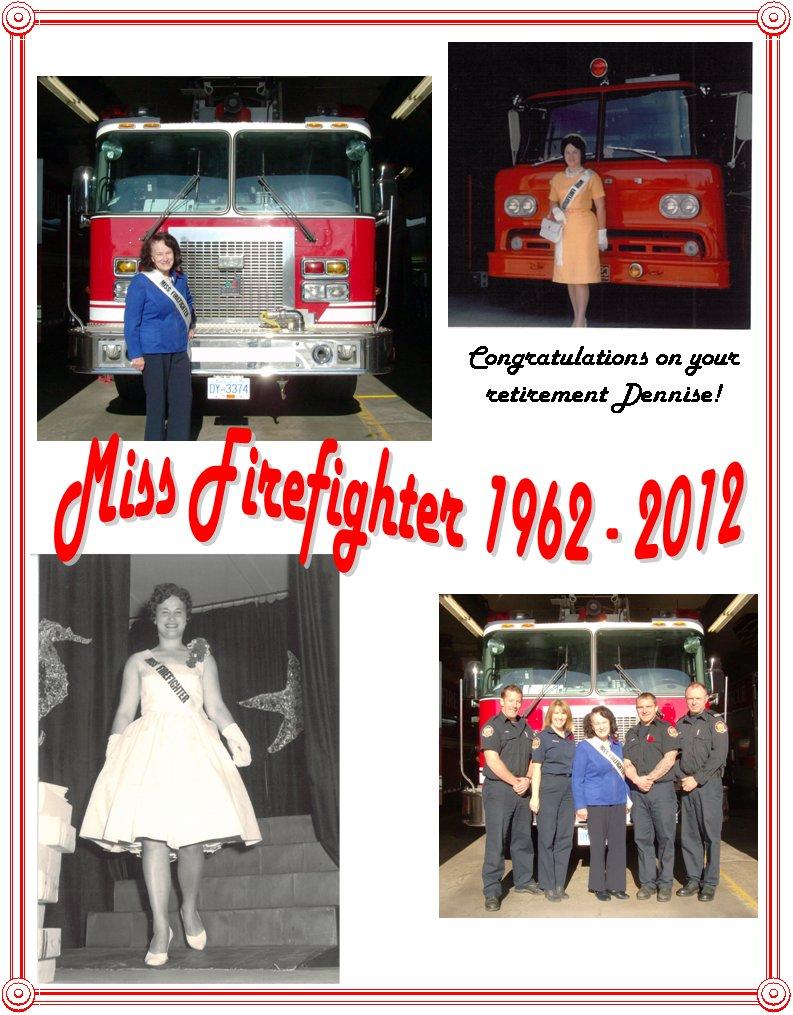 2013 IAFF 1298 Membership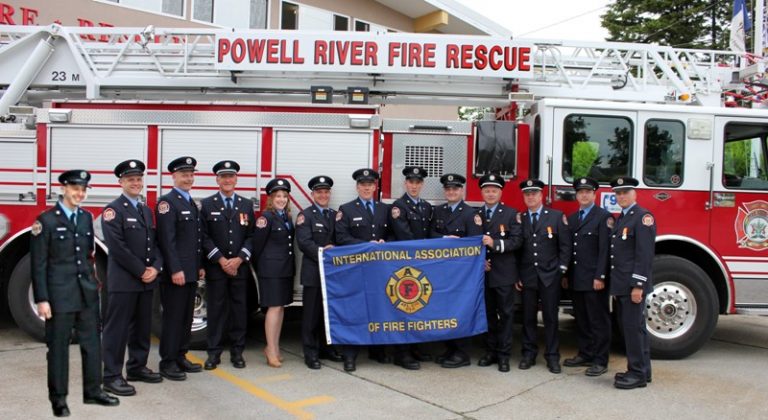 2008 IAFF 1298 Membership