Remembrance Day 2015

Powell River Youth Ambassador Program
In the past, Powell River's Professional Fire Fighters also frequently sponsored the local Youth Ambassador Program. This valuable program provided an avenue for Powell River's youth to build confidence and personal growth while increasing their community knowledge. Topics in which they take part include: speech training, etiquette, time management, poise, fitness and nutrition.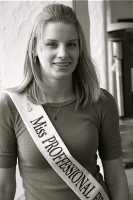 Powell River's Professional Fire Fighters would like to congratulate Heather on winning and becoming Powell River's 2008 Youth Ambassador! Congratulations Heather on a job well done! As that was that last year Youth Ambassador Program ran,  she is still the official Powell River Ambassador – at least in our books. 🙂 Below is her Bio.
Hello! My name is Heather Gamborski. I moved to Powell River in 1998, right before my grade 3 year.  I attended  Grief Point Elementary School until the end of grade 5, then I proceeded to Oceanview School to complete grades 6  through 9.  In September 2005 I started my first day of High School and currently I am enrolled in Grade 12 at Brooks  Secondary. I really enjoy taking my business courses and hope to obtain a Bachelors in Business Administration once I  graduate. I'm also interested in getting a diploma in Kinesiology because of my first aid training and life guarding  courses, I've become more interested in the way the body works. In my spare time, when I can find any, I enjoy  swimming, running, and working out. I have been involved with the swim club since 1999 as a swimmer and recently started coaching in 2007.
I've also been a volunteer coach for Special Olympics Swimming since 2006. I love the water, and I use it as a way to  lower the stress level during busy times, work and school exams. Representing the Powell River Professional Fire Fighters in the youth Ambassador program has been a great experience and I would encourage anyone to participate in this program.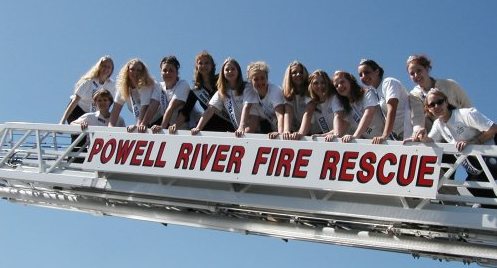 Our past representatives include:
Kathryn Adam (2006)
Rebecca Olson (2004)
Sarah Bartfai (2003)
Jenessa Morgan (2002)
Christina Loxam (2001)
Linda Nelson (1968)
Donna Snow (1967)
Jeanette Kalk (1966)
Sherry Radcliffe (1965)
Anita Hooykaas (1964)
Trisha Marriette (1963)
Dennise Wolford (1962)
Maureen Nassichuck (1961)
Dorothy Embree (1960)
1962 Miss Fire Fighter Dennise Whitson (Wolford) revisiting the Fire Station on her retirement in 2012.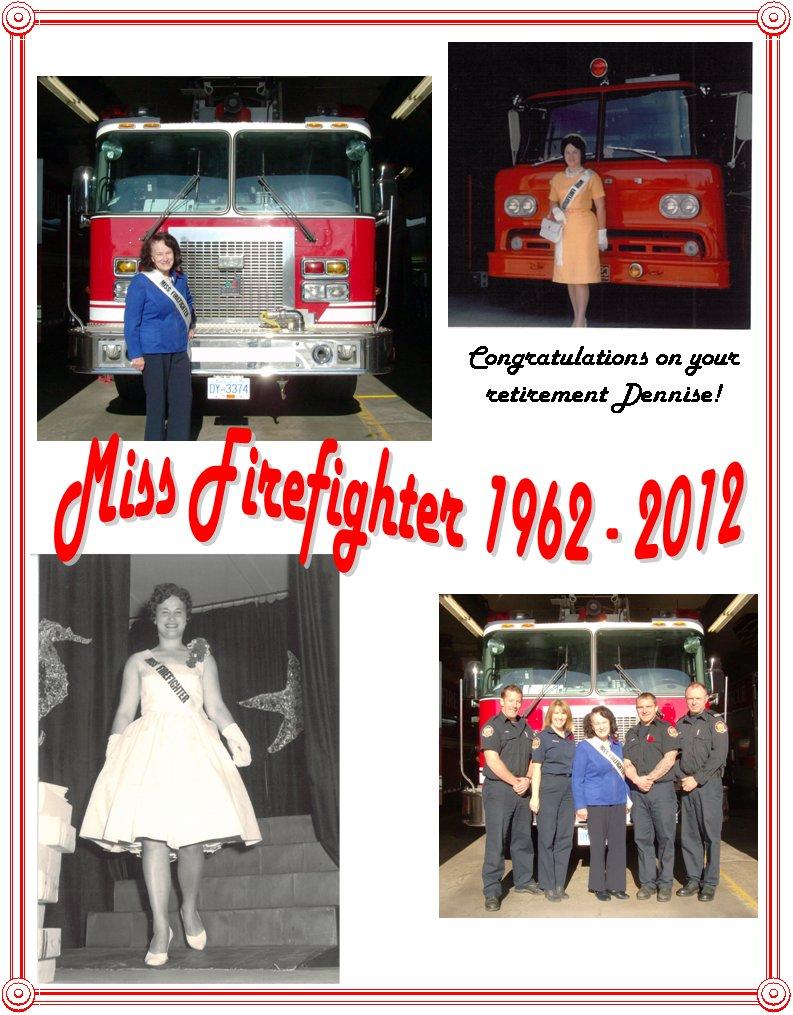 2013 IAFF 1298 Membership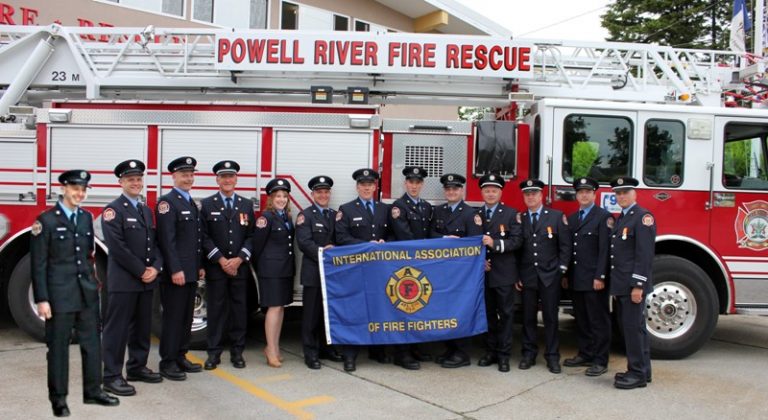 2008 IAFF 1298 Membership
Powell River fire chief Dan Ouellette retires
City starts search for replacement
CHRIS BOLSTER / POWELL RIVER PEAK
MAY 4, 2016 08:00 AM
Powell River Fire Rescue (PRFR) chief Dan Ouellette hung up his red coat for the last time Friday, April 29.
After 31 years with the city's fire department, Ouellette retired his post; he had been chief since taking over the department in 2008.
"It's time to move along and let some others take the reins," said Ouellette. "Powell River's been a great city to work for."
Ouellette said he has not made any definitive plans for the future as of yet, other than taking his travel trailer out for some camping this summer and "getting a feel for retirement."
Ouellette began his professional career with PRFR on May 1, 1985. "I came on as a rookie and worked my way up the system," he said.
He was promoted to deputy fire chief in 1999, with his first project to prepare for Y2K, a computer operating system glitch that was supposed to bring the city to its knees. "What an absolute bust that was," he said.
Looking back at his career, Ouellette said a few highlights stand out, but he said he is proud to have seen firefighter safety improve during his tenure.
"When I came on safety was pretty loose," he said. "There wasn't a lot of regulatory people looking out for you and we did things we wouldn't consider doing today."
In terms of training and equipment, the department has come a long way, he added.
"When I started, the worry was dying in a fire," he said. "Now it's getting cancer and post-traumatic stress disorder. I'm not sure which is worse."
Huge strides have been made during those 30 years, he said.
Deputy fire chief Terry Peters said working with Ouellette over the years has been a pleasure. "As a mentor goes, you really couldn't ask for more," said Peters.
Ouellette said if he has any wisdom to impart for his department on his leaving it is to "stay true to your work ethic and your professionalism and life will take care of you."
Peters said the city has started its hiring process looking for Ouellette's replacement and the chief's departure leaves "a huge hole in the department."
Copyright © 2016 Powell River Peak
Congratulations "Terry Peters" Powell River's new Fire Chief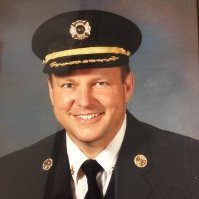 After twenty-five years of excellent service to the City of Powell River Terry has accepted the position of Fire Chief/Director of Fire and Emergency Services for the City of Powell River