Medical First Responders
Professional Fire Fighters in Powell River are all trained and licensed to provide life saving pre-hospital care to people who are injured or are experiencing a medical problem. We respond to anything from a choking child to a person suffering from a fall or heart attack. During a heart attack, the use of a automatic external defibrillator (AED) with in the crucial 4 – 6 minutes from the time of cardiac arrest will significantly increase the survival chances for patients. You will be reassured to know that the staffed first response unit in the City of Powell River carries an AED.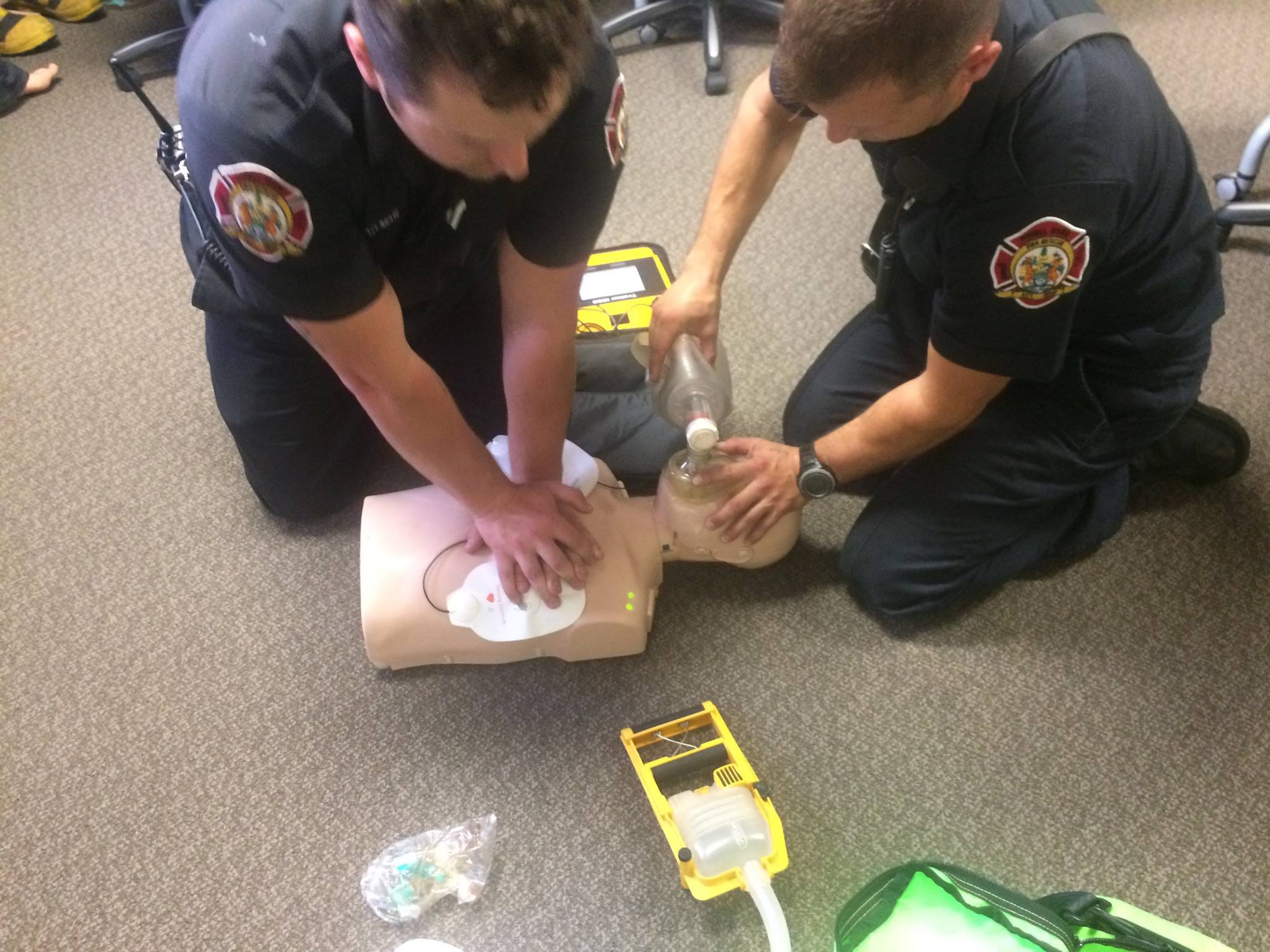 FACT: According to the Heart and Stroke Foundation of Canada "For every one minute delay in defibrillation, the survival rate of a cardiac arrest victim decreases by 7 to 10%. After more than 12 minutes of ventricular fibrillation, the survival rate of adults is less than 5%"
Reference: Larsen MP, Eisenberg MS, Cummins RO, et al. Predicting survival from out-of-hospital cardiac arrest: a graphic model. Annals of Emergency Medicine 1993;22:1642-1658.
For more information visit www.heartandstroke.ca