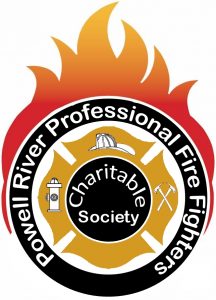 A local charity started in 1994 bringing together local paramedics and Powell River Professional Fire Fighters.  It is a non-profit society that raises funds to support other local charities and to purchase necessary emergency equipment that increases care and the chance of survival for citizens in this area. Since 2004, Powell River's Professional Fire Fighters have exclusively made up the Powell River Professional Fire Fighters Charitable Society 'formerly Link for Life Society'.
Most Recent Charity News: 
Thank you to everyone who came by for a car wash or just to make a donation to our Charitable Society. Big shout out to RBC for teaming up with us today! We managed to raise $958 thanks to your generous support!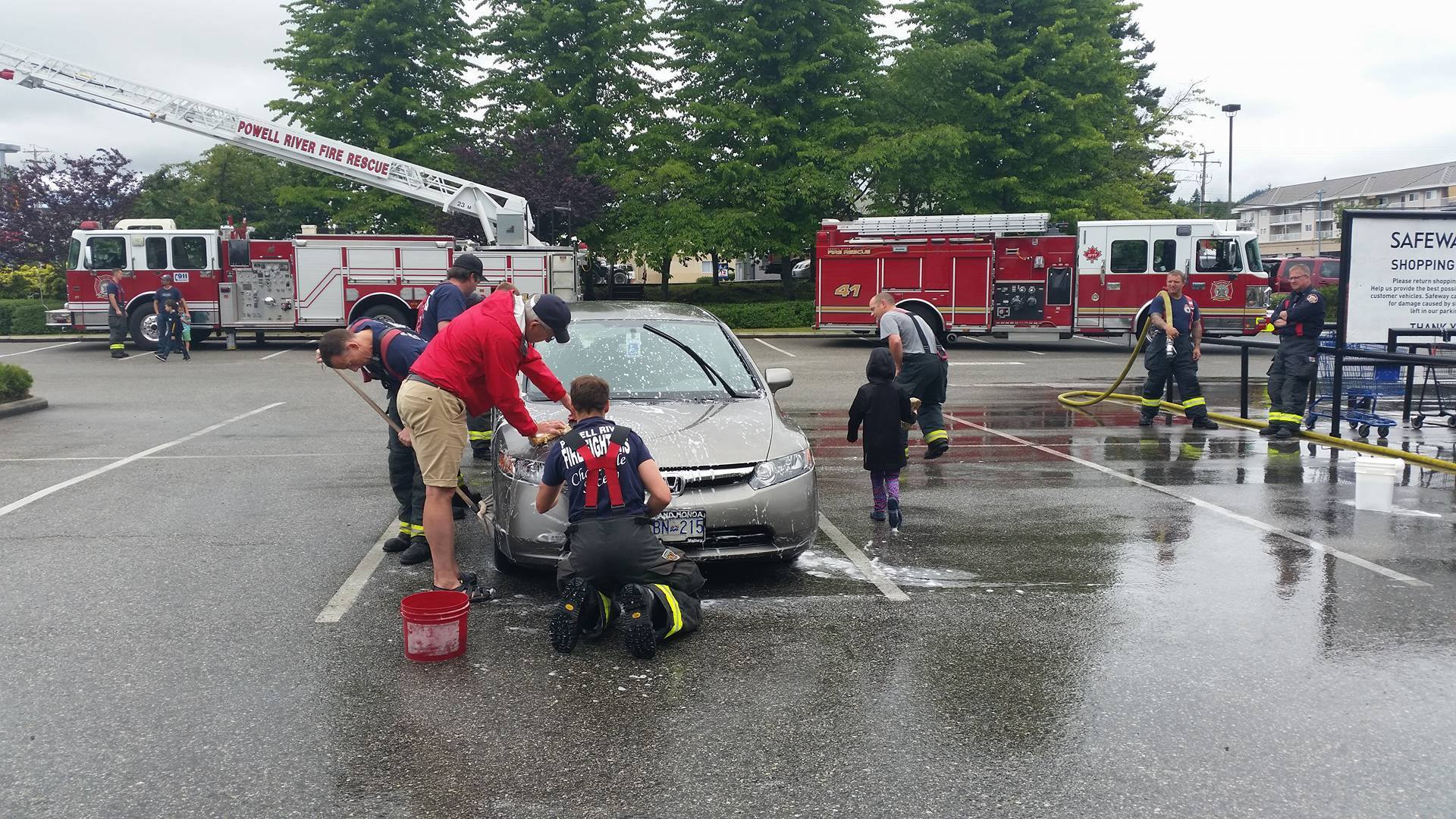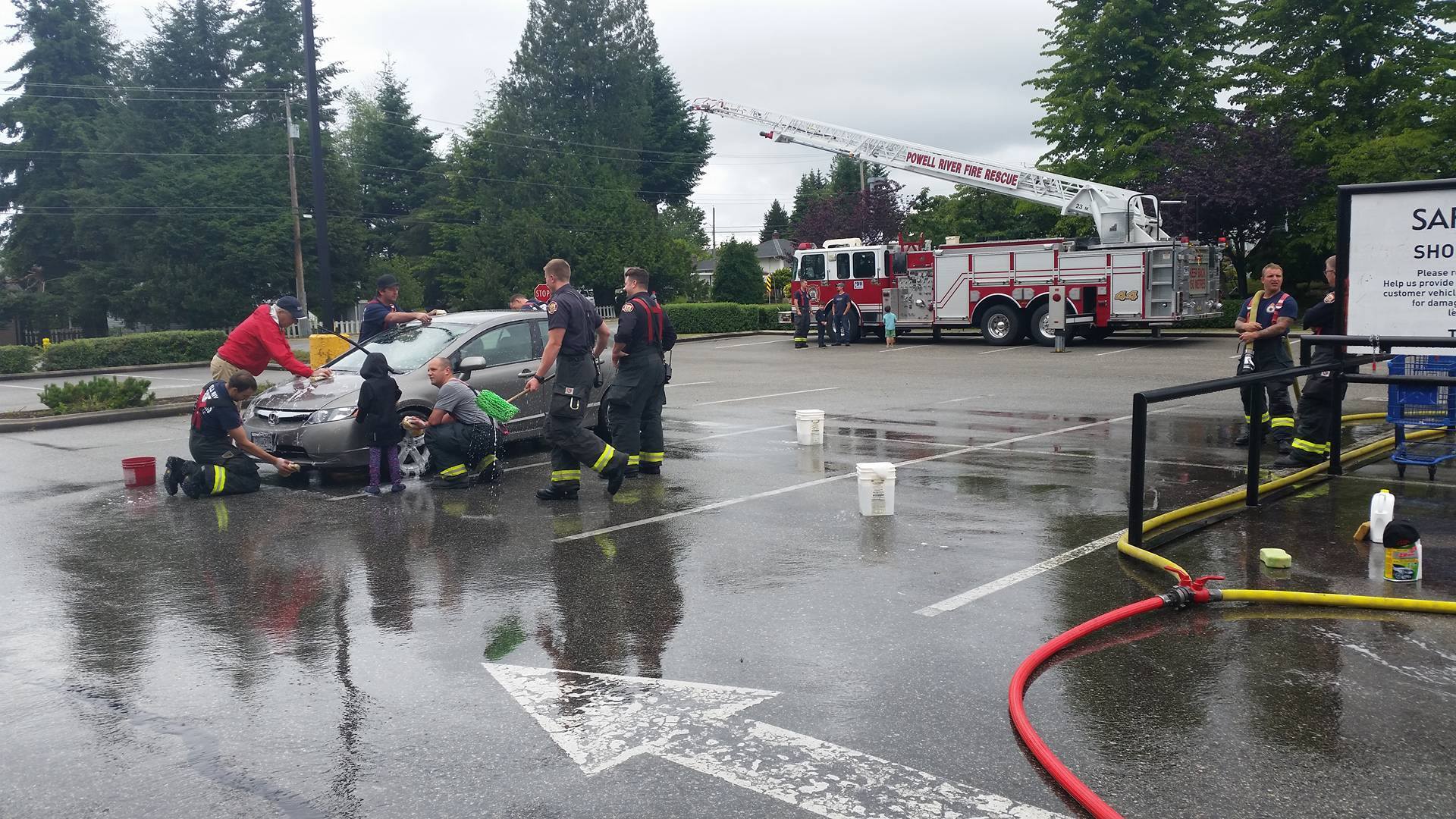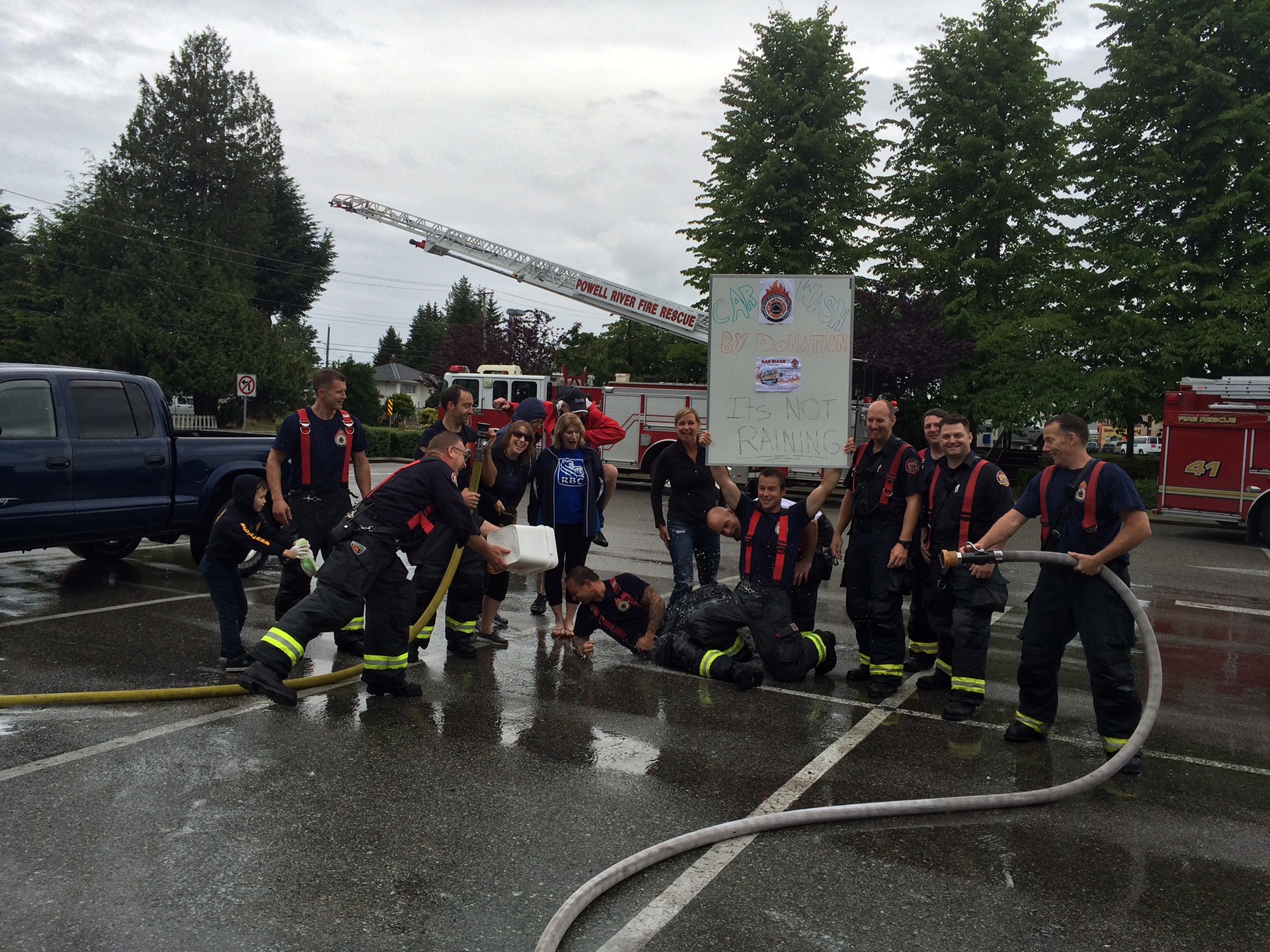 Picked up a check from Save-On-Foods in support of the Powell River Professional Fire Fighters Charitable Society. Thanks!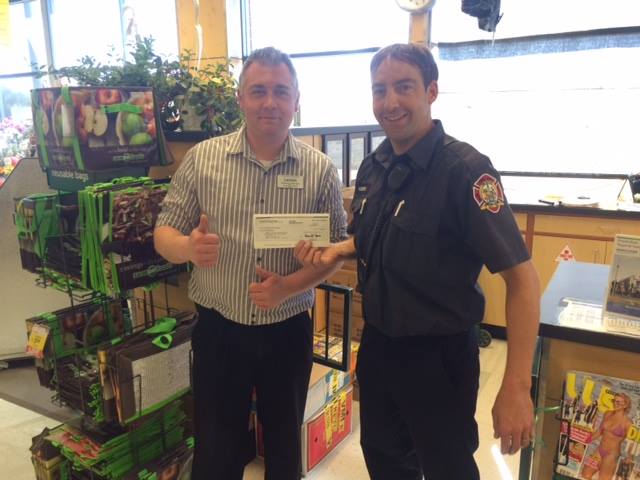 To see our Powell River Professional Firefighters performing Macho Man as the opening act of the Lip Sync Contest in a Charity event to support of our local pathfinders group please click the following links!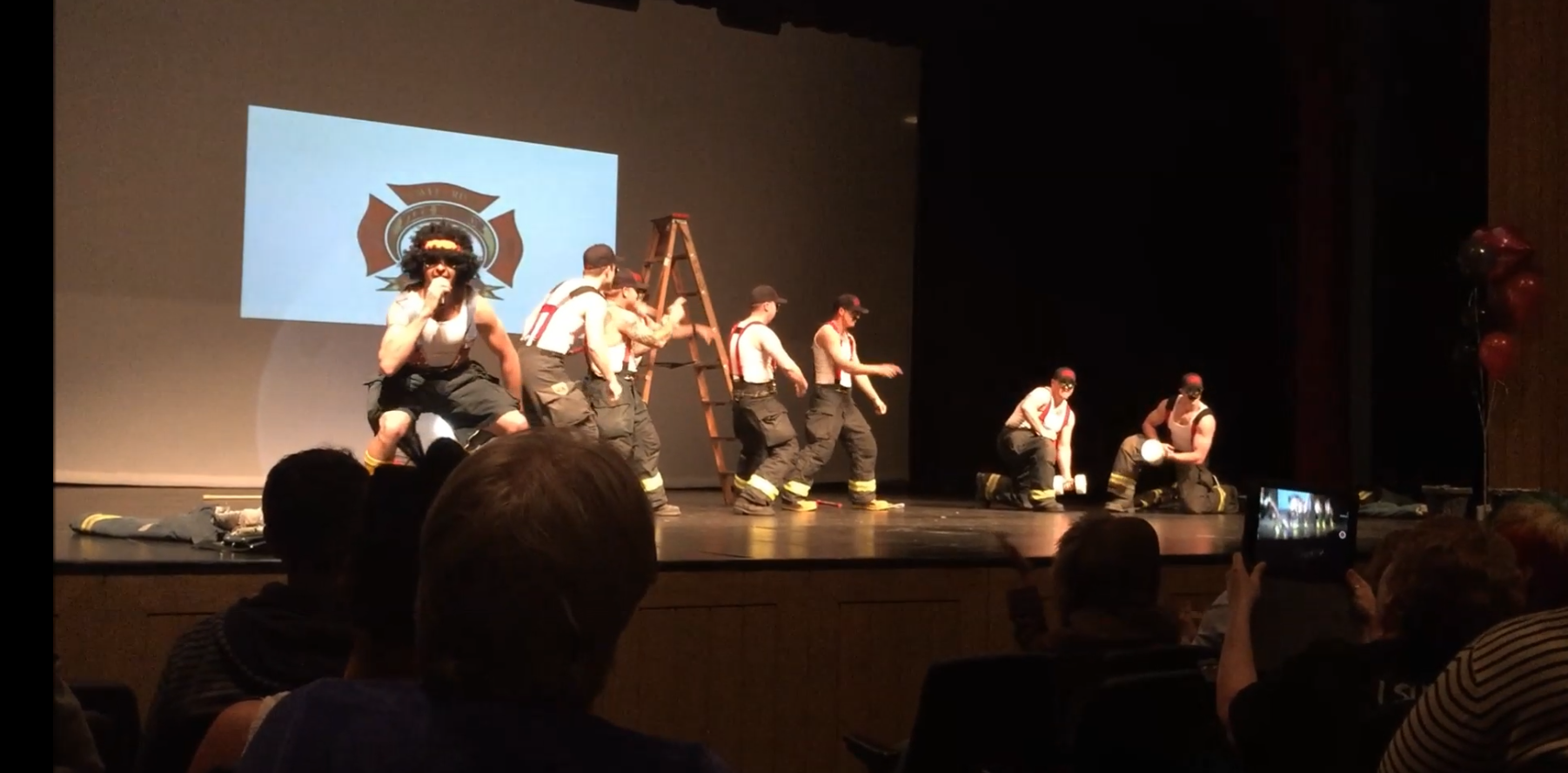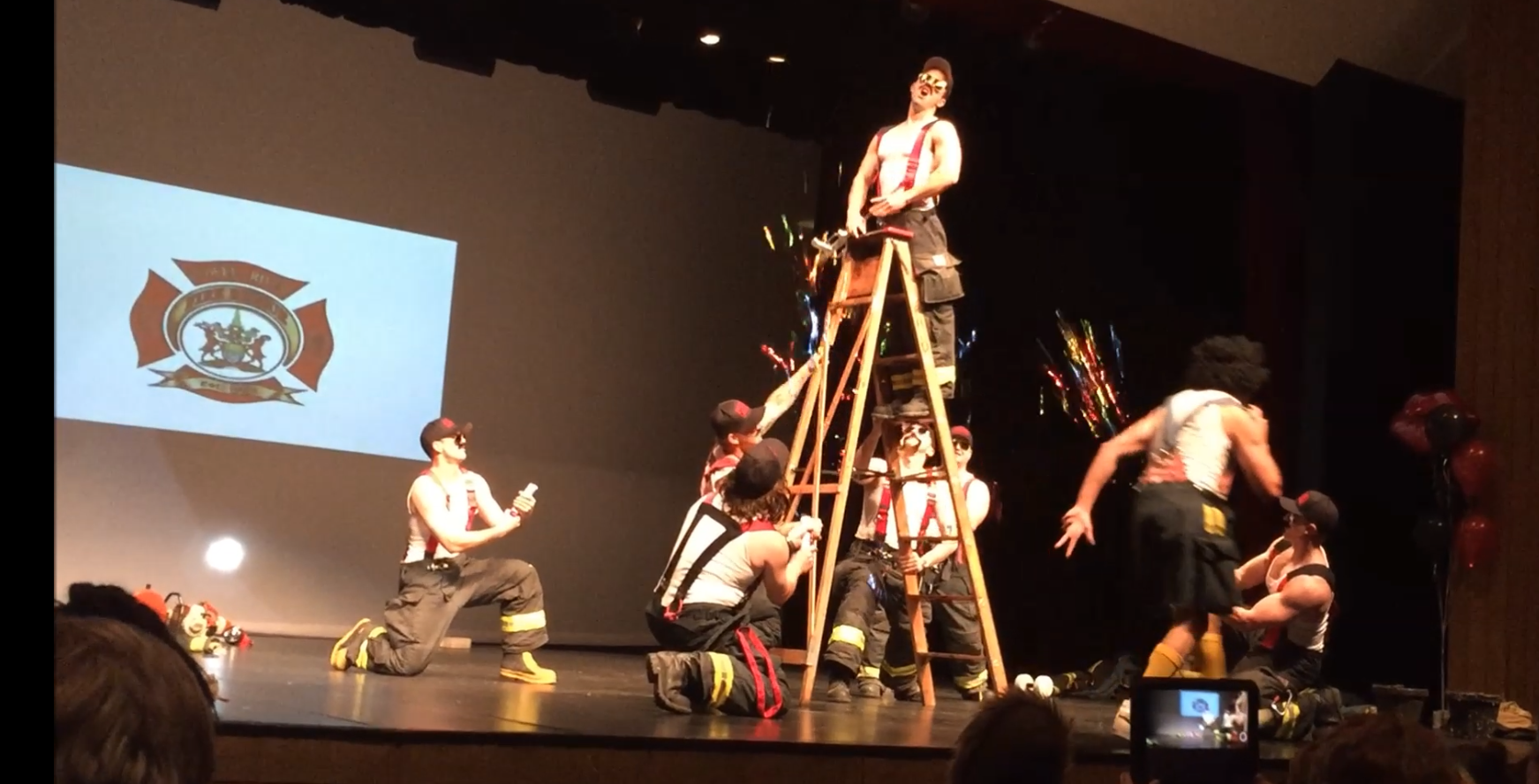 Thank you Powell River for choosing Powell River Professional Fire Fighters Charitable Society in the Telus Fibre for Good campaign.
Through fundraising efforts including car washes, dinners, and hot dog stands, the Charitable Society has supplied the following equipment/funds for the community: a TV and VCR for the maternity ward, modifications to the floor of a wheelchair van for a family in need and a lift assist chair; donations to upgrade the oncology room at the hospital, and raised $15,879.51 during the 2011           Sun-A-Thon which was donated to 3 different community groups.
The Charitable Society has also purchased the following necessary emergency equipment: a defibrillator, a vital signs monitor, a thermal imaging camera and two pulse oximeters.
In 2008, the Charitable Society purchased a Mobie-CAD unit: a mobile computer with GPS mapping software.
Installed in Rescue 1 (the first response unit), this device helps to further reduce turnout times by giving us address and hydrant locations while en route to the incident. In addition, building pre-plans, motor vehicle safety information, and hazardous material information is added to the Mobie-CAD. With all this information at hand, Powell River's firefighters will be able to make decisions more quickly, resulting in an increased level of service.
As an ongoing fundraiser, reflective address signs are being sold in the community, and can be purchased at RONA.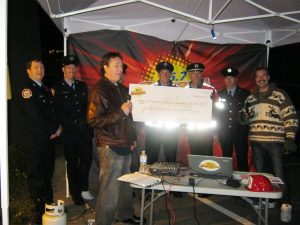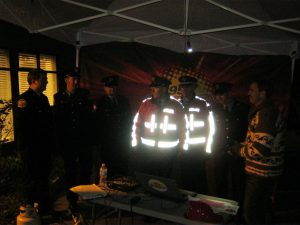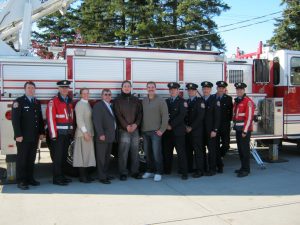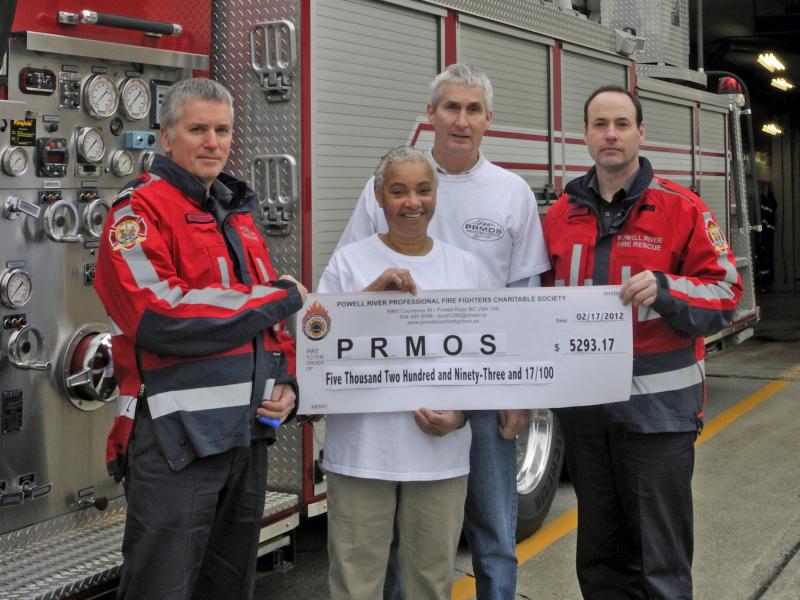 HATS OFF: Bruce Denniston Bone Marrow Society president Garry Anderson [left] accepts a check for $1000 from Bill Grantham of the Powell River Professional Fire Fighters Charitable Society. The money will go towards upgrades to the Powell River General Hospital's oncology room.